Volunteer Signup
Custom Branded Volunteer Registration Software for Small Nonprofits
No more disjointed and confusing external volunteer portals. Your volunteers are signing up with your organization, not another brand. Keep your relationship direct by giving volunteers a seamless way to sign up without redirects or hurdles.
Volunteer signup right on your website
Set up your volunteer opportunities and embed the shift options directly on your website, so no one has to leave your website or create a volunteer account. Every volunteer is emailed an automated confirmation receipt.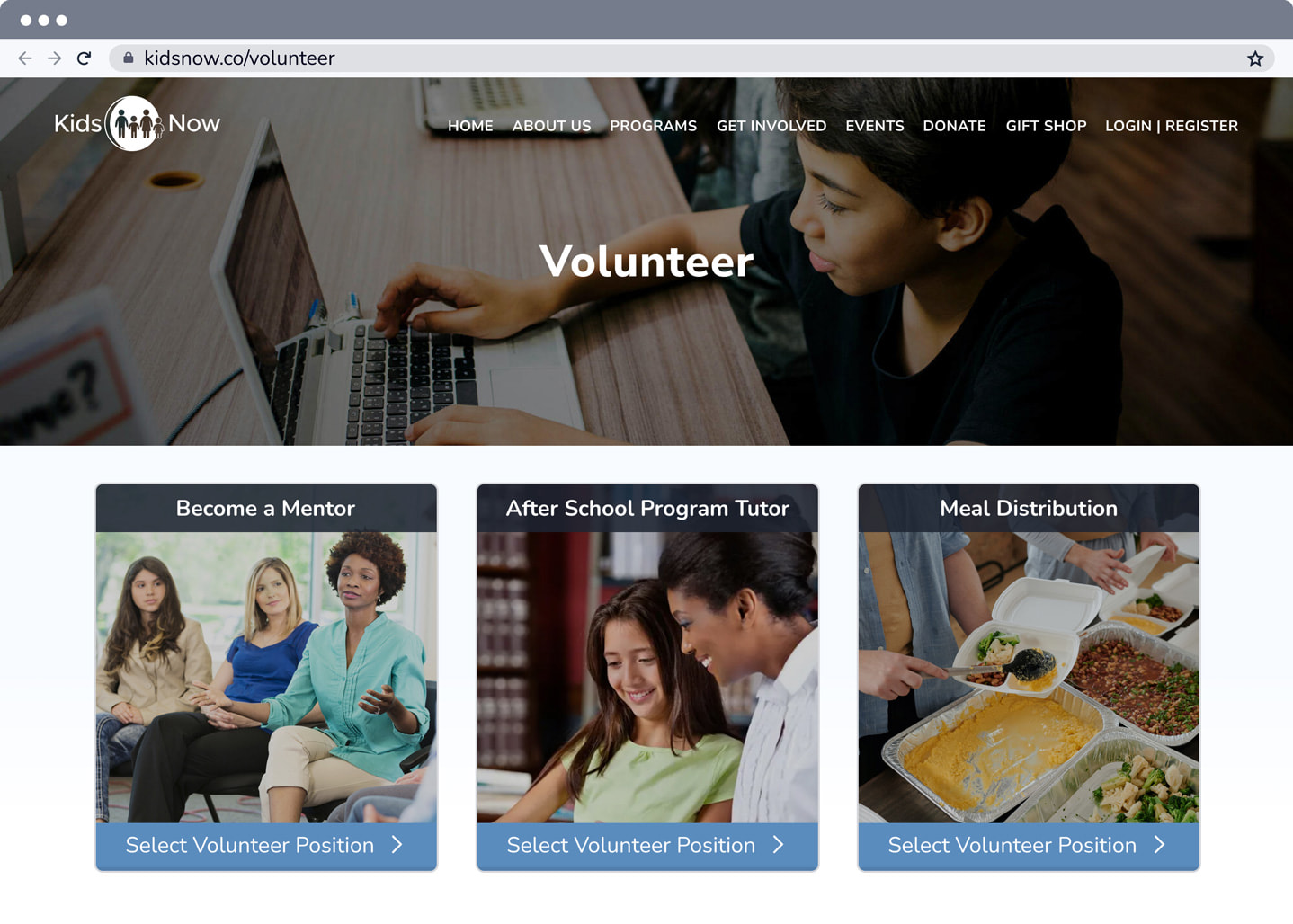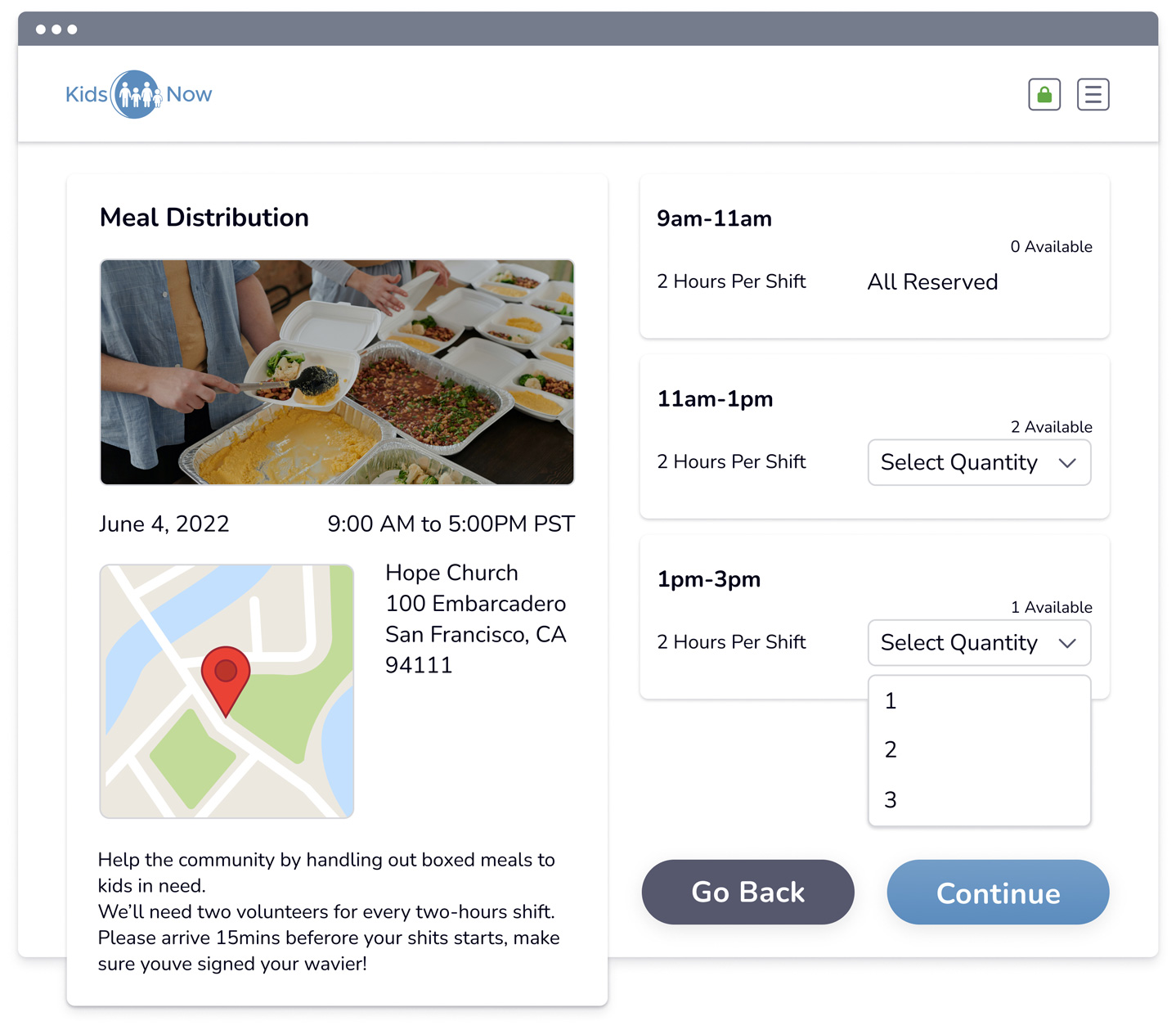 Scheduled shifts and availability
Get the granularity you need with specified positions and time slots or broad positions with unlimited signups.
Flexible Volunteer Applications
Create robust volunteer applications and get the data you need from each signup, such as waivers and photo ID uploads.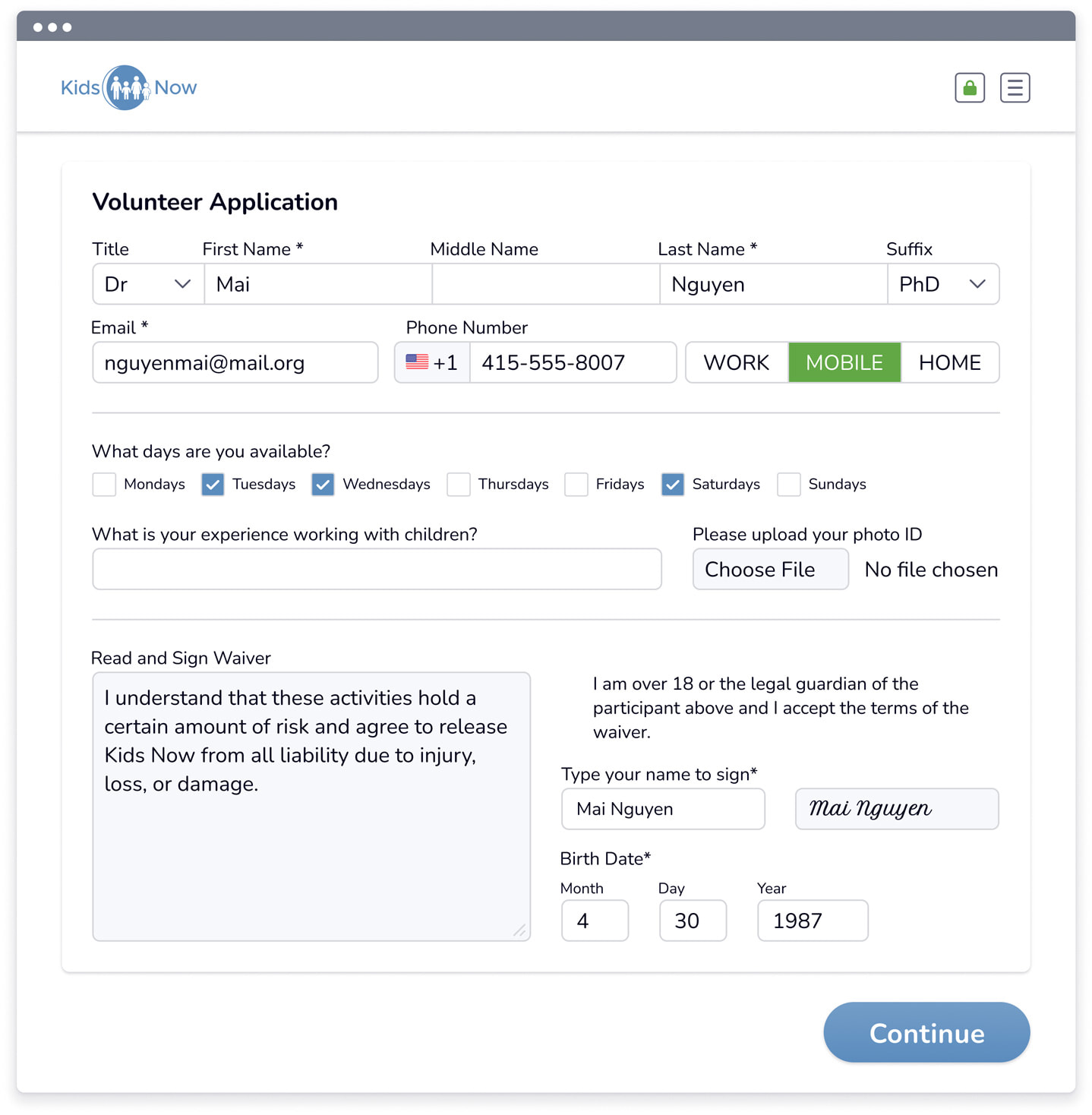 White-labeled and custom branded
Whether embedding on your website or creating a landing page, every part of the volunteer signup process can be branded to your organization, including the option for custom domains.
Want to set up your volunteer opportunities on Flipcause?
Add-on donations, purchases, anything
Sell merch, offer add-on donations, ticket sales, or even sponsorships during your volunteer signup process. You can allow any combinations of engagements to occur in a single transaction by turning on the cart feature.
Don't miss a thing
All volunteer signups and check-in activity are logged to your Centralized Activity Tracker on Flipcause, where they are stored together with your other integrated tools and engagements using Flipcause, providing an at-a-glance holistic record of supporter history. Never miss an opportunity to tailor your outreach and engage better with your constituents now that you have all records in one place.
Sound like a lot? Let us build it for you
Technology should empower, not overpower. That's why in addition to easy-to-use customizable features, at Flipcause you also have a Success Team and Concierge Services to do it all for you. Anything you want to build on Flipcause, just delegate it to us.
VOLUNTEER SIGNUP Features
Replace your SignUpGenius with Flipcause
Scheduled positions and shifts
Integrate into your website
Add-on items, tickets, donations
Activity syncs with your activity tracker
"I always find it so disorienting and frustrating when I'm redirected to an external website to fulfill my volunteer hours. It's even worse when I have to create an account with some unfamiliar brand in order to sign up for a shift; it seems like a big ask and is often an experience so clunky and disconnected it's enough to deter me from signing up at all. Integrated volunteer forms are a breath of fresh air because it gives me the confidence I'm interacting directly with the nonprofit, and I'm getting my receipts and communications directly from the volunteer coordinator (who I personally know) which makes me feel much more connected."
Darya G., Volunteer
Tulsa, OK