FLIPCAUSE MOBILE APP
A handy way to manage your in-person events
Whether at your main event or at a popup booth, Flipcause can lend a hand and keep things organized. Use the Flipcause LIVE mobile app on your smartphone or tablet to check in event attendees, volunteers, and process payments from the palm of your hand.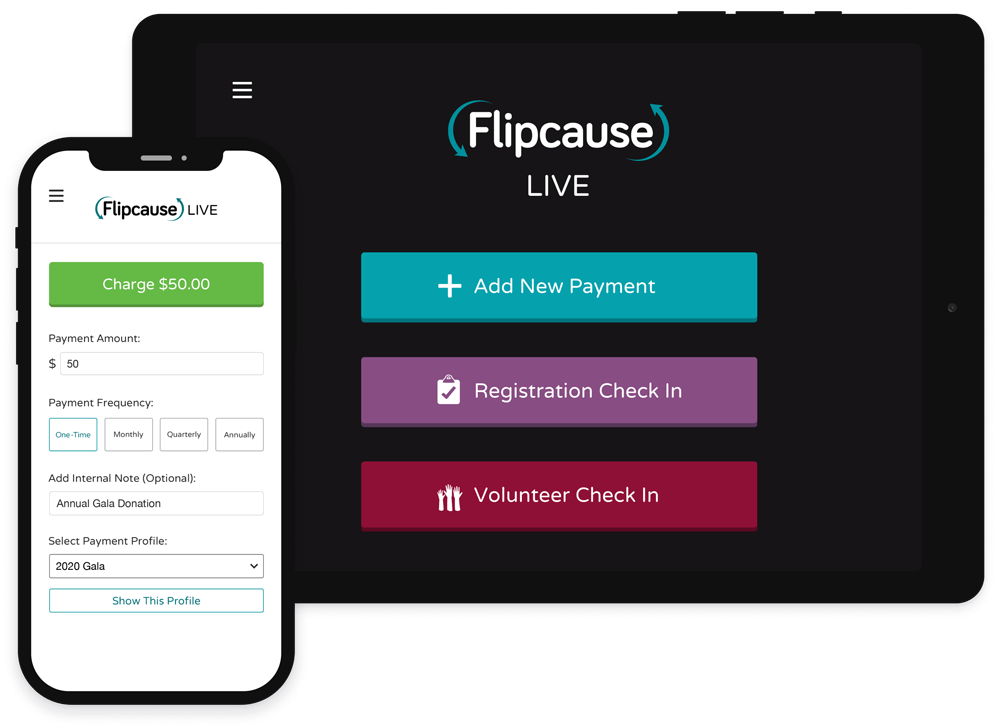 Simplify guest list check-ins
So long, spreadsheets. You don't have to print out your guest list and dig up that stapler. If your volunteers or registrants signed up on Flipcause, that guest list is available directly in your Flipcause LIVE mobile app, allowing you to check people in and out as they come (and go!).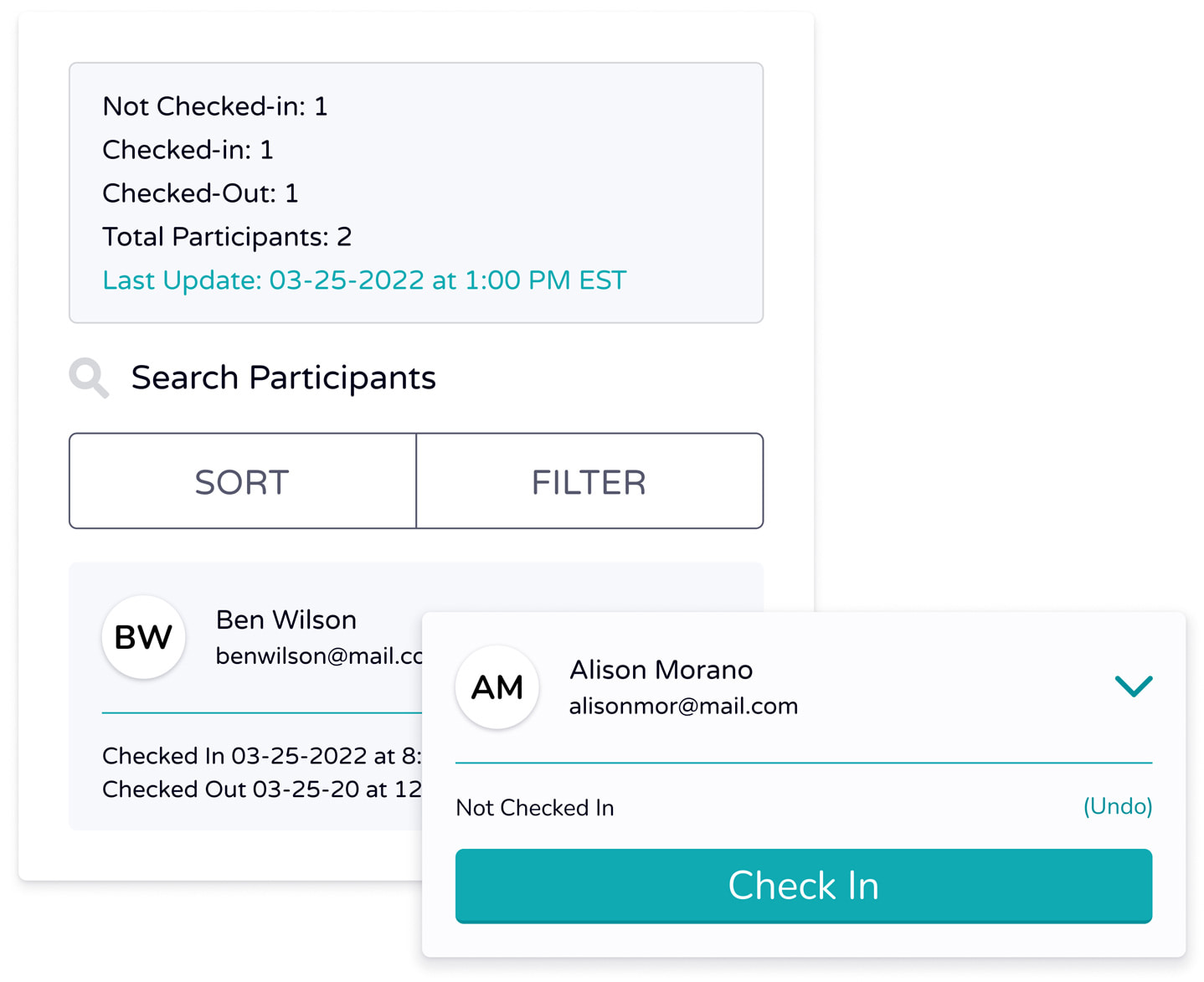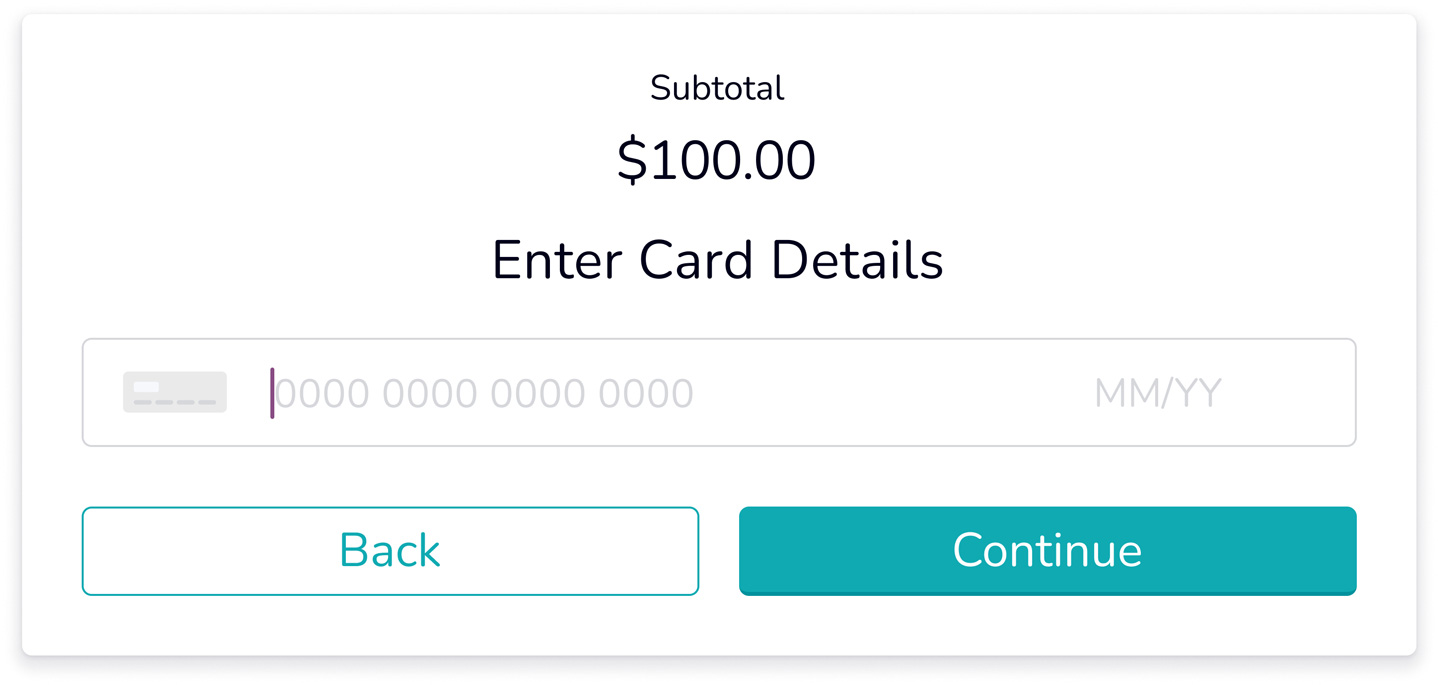 On-the-spot payment entry
You can expect the unexpected at hectic events. Attendees will want to pay by card, arrive with checkbooks, or give cash (for that unrelated thing from 3 months ago). Despite careful organization, sticky notes fall off, envelopes get mixed up, and you're struggling to reconcile a stack of income. We've all been there!
Instead, use the Flipcause LIVE mobile app to log every cash and check payment received and attribute it to the right donor. The app will also send out an automated tax receipt. Of course, you can process credit and debit card transactions directly in the app, too.
Learn more about how the Flipcause LIVE mobile app can help you.
Mobile App Features
The power of Flipcause payments and events, right in your pocket
Convenient, portable, and secure payments
One-time and recurring payments
Activity syncs with your campaigns & reports
One-click registrant and volunteer check-ins
Process credit card, debit card, and log cash payments
View guest lists for your events from within your app
"During a recent fundraiser, PayPal began rejecting all transactions and notifying users that their cards were declined. Needless to say, this significantly impacted our ability to raise funds during the event. Fortunately, we were able to leverage the mobile Flipcause campaign page as a backup and re-coup some of those donation opportunities. PayPal has yet to acknowledge their error - next year we will be looking to transition fully to Flipcause."