Activity Tracker & Reporting
Donor Profiles for Small Nonprofits
Your fundraising is only as strong as your relationships, and relationships are built on recognition. But it's hard to keep track of it all using spreadsheets from unconnected services. Are your biggest supporters getting lost in the cracks?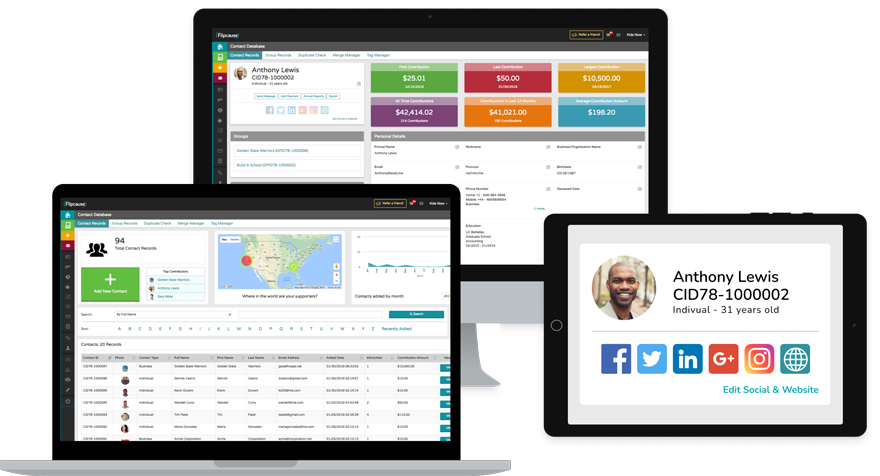 All donor history in one place
Our algorithm recognizes whether each interaction is from a new donor or a repeat supporter, either adding a new contact record or updating an existing contact with new information including activity history, answers to questions, waivers, and documents uploaded.
Organize and manage records
Add, edit, and merge contacts
Define group and household records
Record relationships among contacts
Add a card on file
Add notes and communication history
Track soft credits
Log manual payments
Tag records with custom labels for reporting
Store and charge payment methods
Thanks to Flipcause's built-in merchant account, payment methods from previous transactions are securely stored and able to be manually charged right from the contact profile.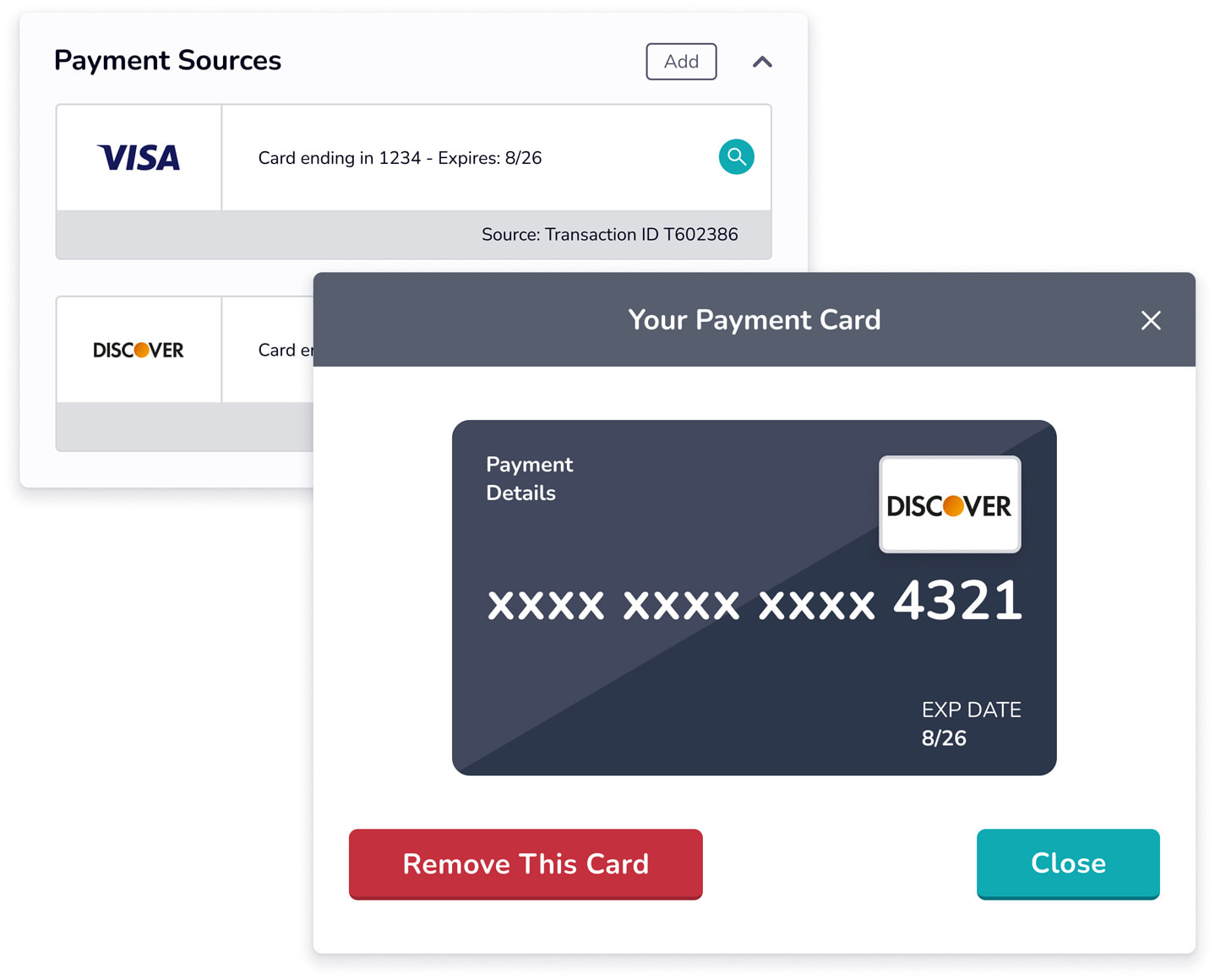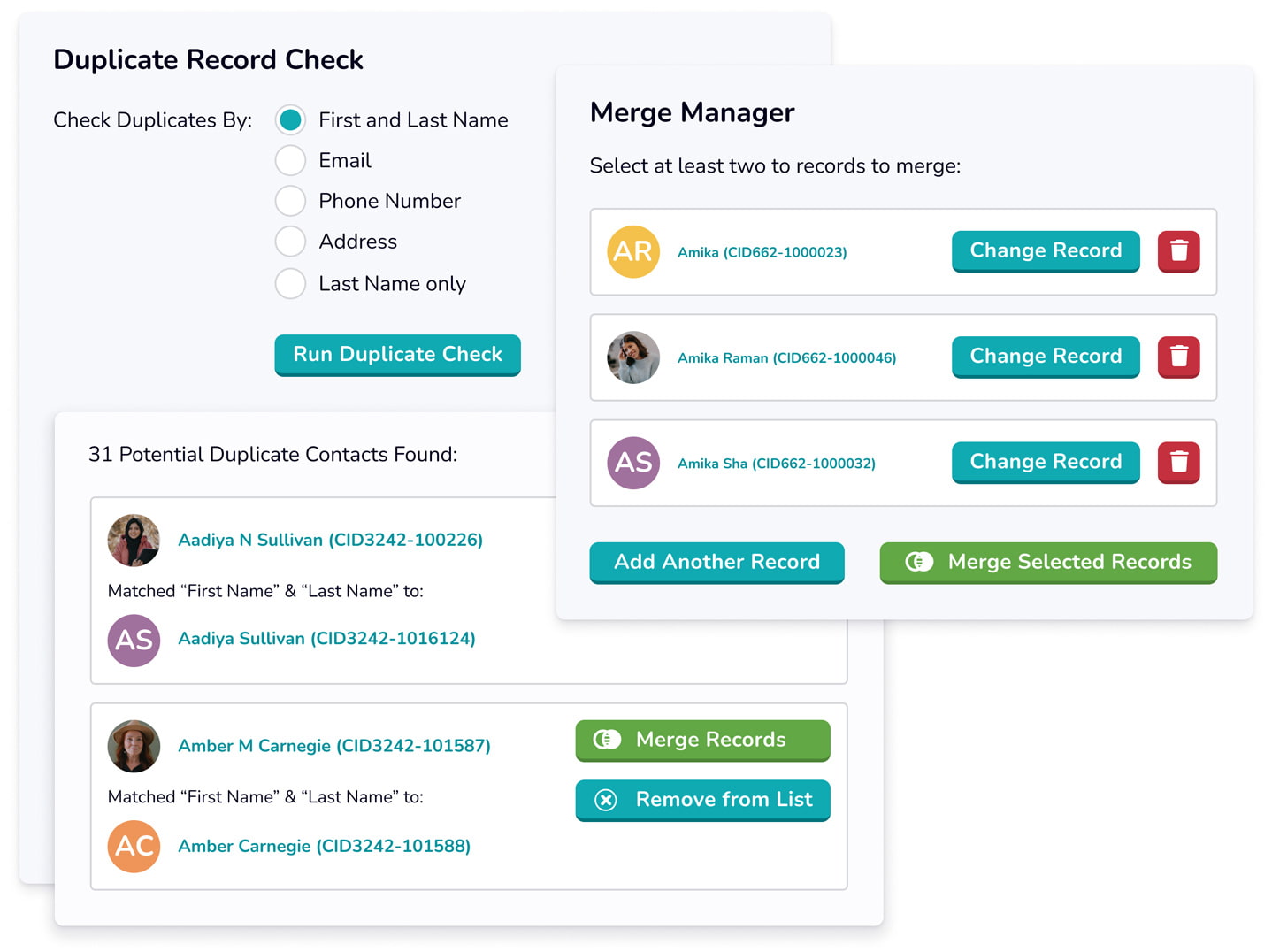 Save time on maintenance
Use the duplicate check and merge function to cut down time spent keeping your data accurate and current. You have fine-tuned control about which areas of a contact to merge or combine, and all history ends up in one place.
LYBUNT, SYBUNT, major donor reports, and more
With all the data you have on Flipcause, you can get the reports you need, as well as export for upload into other services, such as mailing lists or accounting software.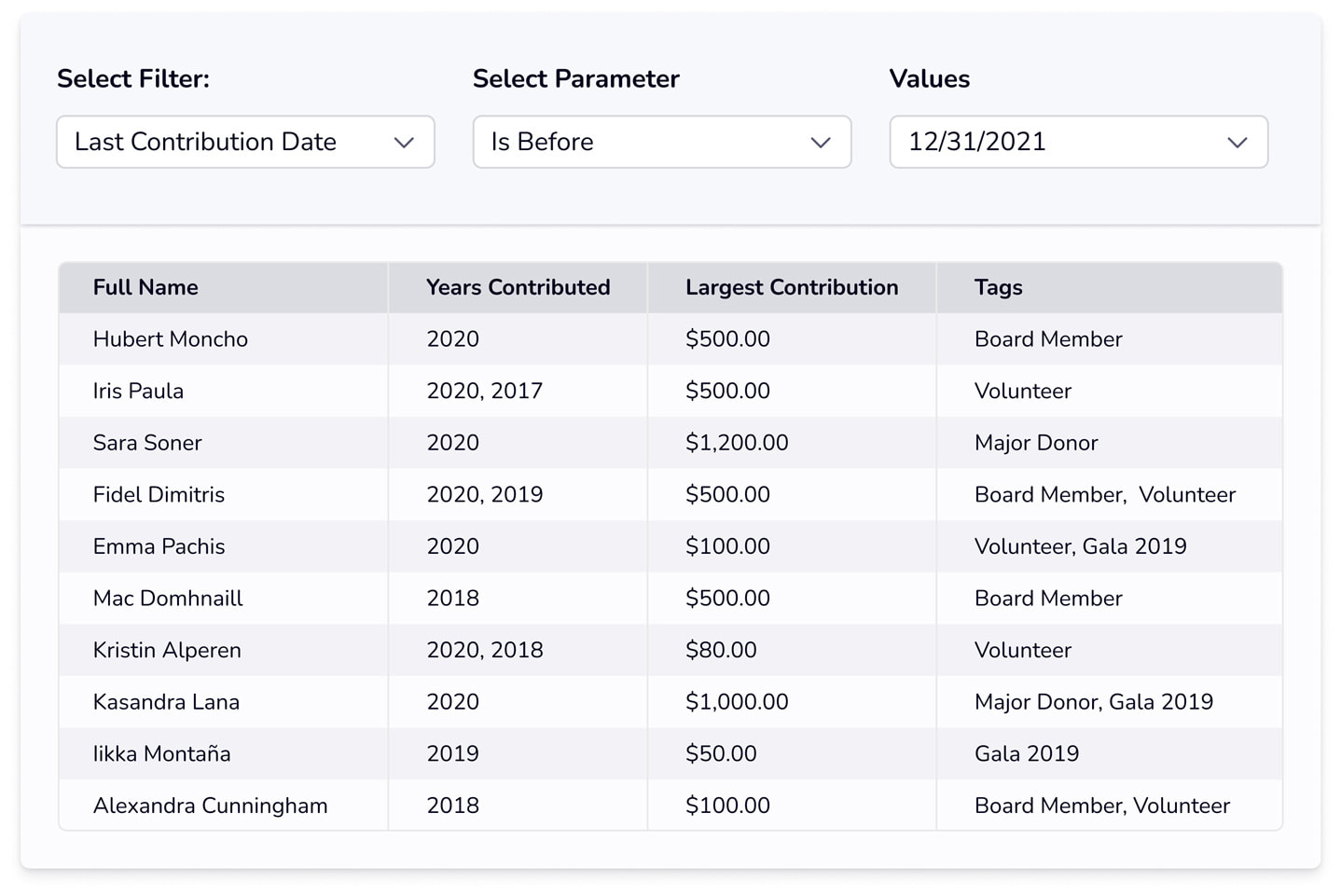 Ready to simplify your data management?
"I absolutely love Flipcause and have been a customer for four years now. I also recommended another nonprofit who is also still a customer. It is excellent. I love how it holds all of the data for my whole nonprofit business. Everything that comes in through my website and I enter into the software is then held into the system on our business. It is excellent and keeps everything organized."
Jennifer S., Founder, Executive Director
Wayzata, MN
Customer since April 2019