Online Store
Sell Your Nonprofit's Merchandise Online
If you just need a simple way to sell items, you don't need a complex ecommerce solution like Shopify. Fundraise with and merchandise sales right on your website. Whether swag or engraved pavers, you can configure purchase options using the Flipcause online store. 
Seamless storefront on your website
You can list your items for sale directly embedded on your website, or use a hosted landing page to set up a custom-branded store. Upload your logo, add your brand's colors, select fonts and other customizations, and you can make sure your storefront matches your website and other brand assets.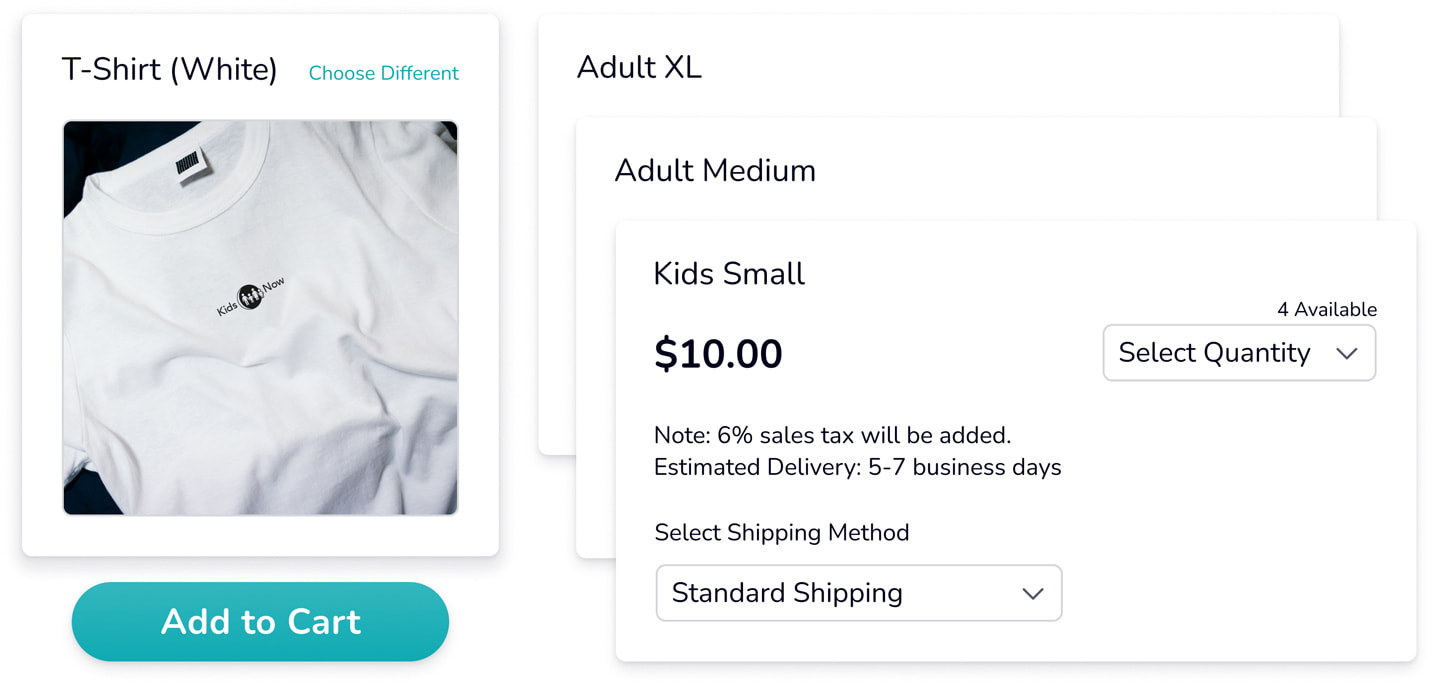 Unlimited product types
List multiple types, such as sizes and colors of each product in your store to indicate to your supporters which types are available and how many of each are left. List an unlimited amount of items for each store, and unlimited amount of types for each item.
Discount codes, sales tax, and shipping options
Offer discount codes, sales tax, and shipping costs per item, or for the entire order.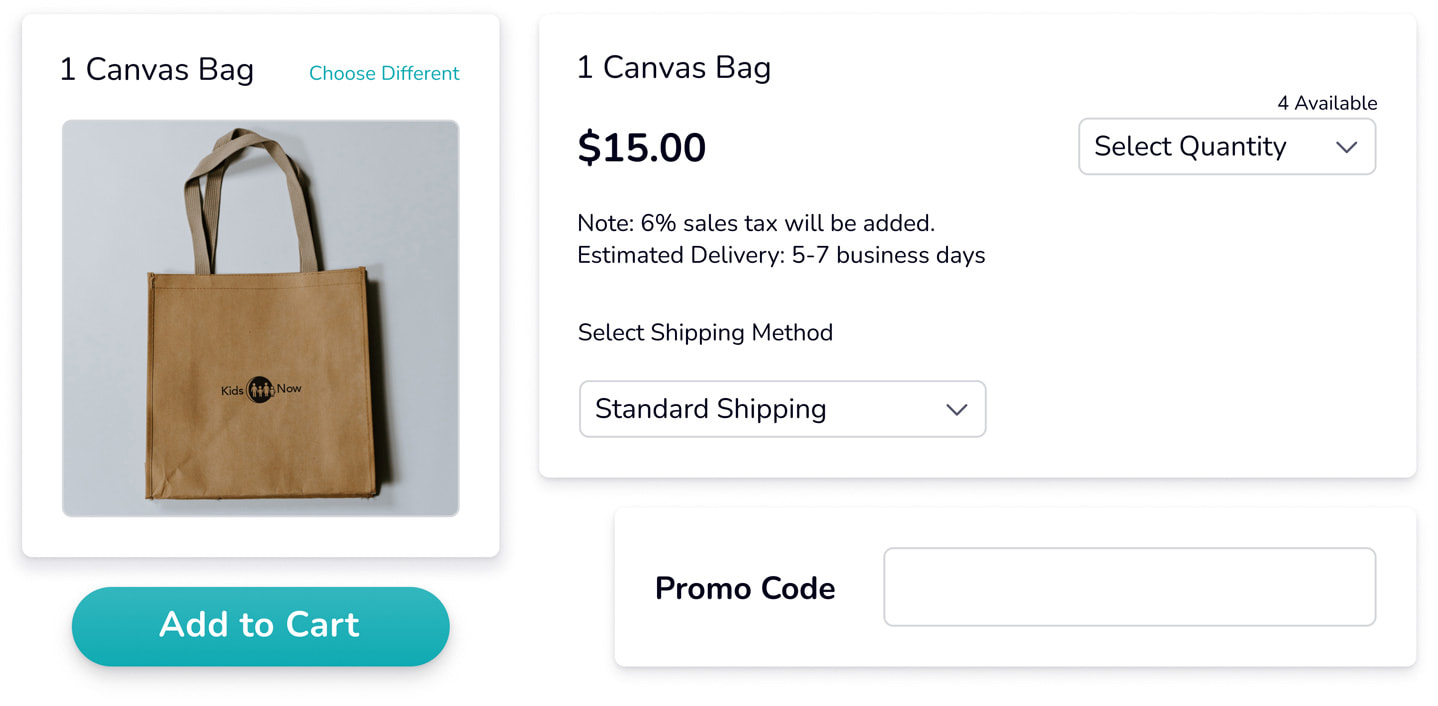 Inventory tracking
Avoid overselling by setting availability per item. As items are held in cart or purchased, the available inventory displayed updates in real-time. Or, set your items up as unlimited to keep them always available.
Custom and refined tax-deductibility
Configure tax deductibility by setting a fair market value or by percentage, so the automated receipt that's sent out for the purchase accurately reflects what portion of the sale was tax-deductible. Your reporting and donors' year-end tax receipts will also include the correct tax-deductibility information automatically.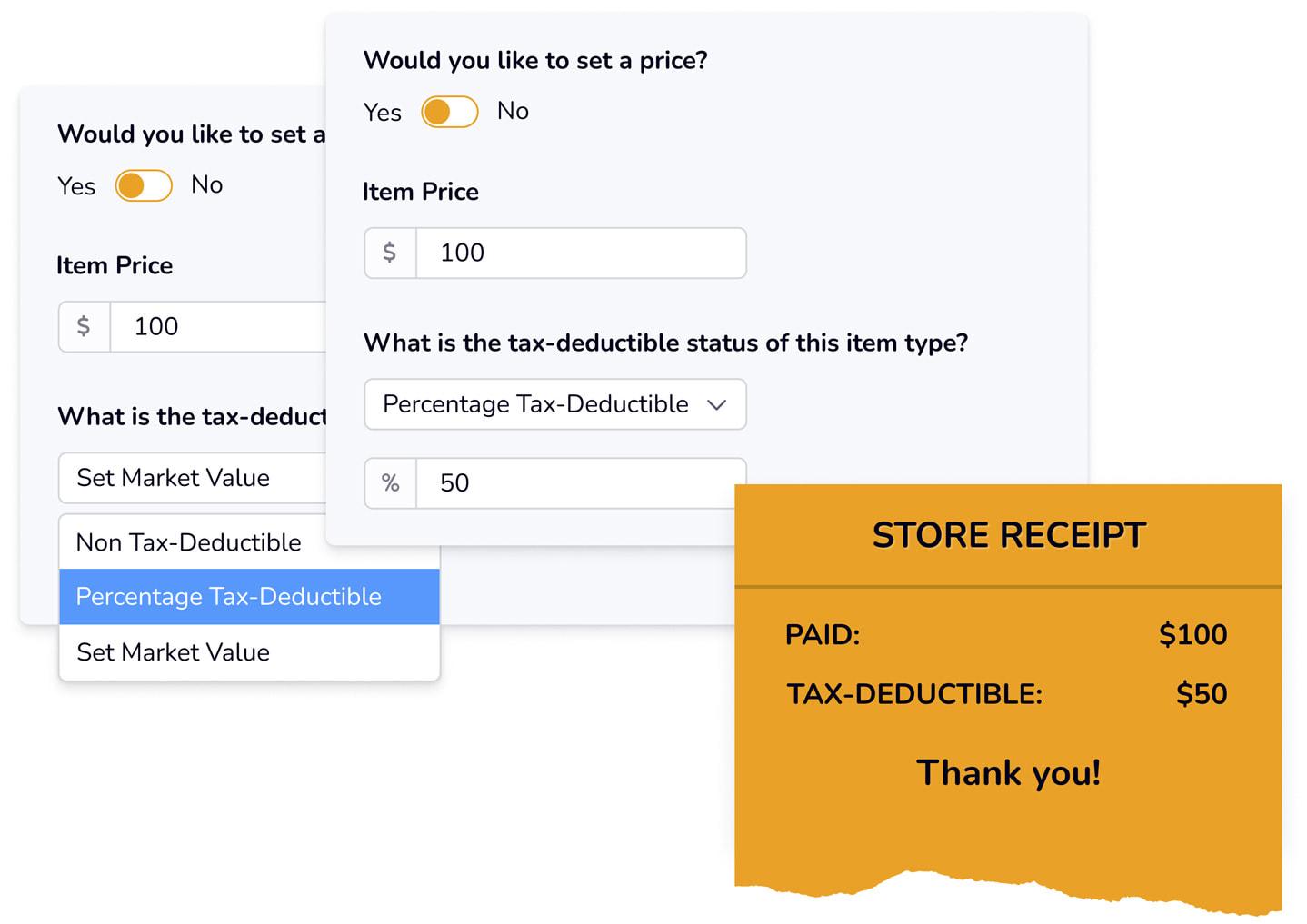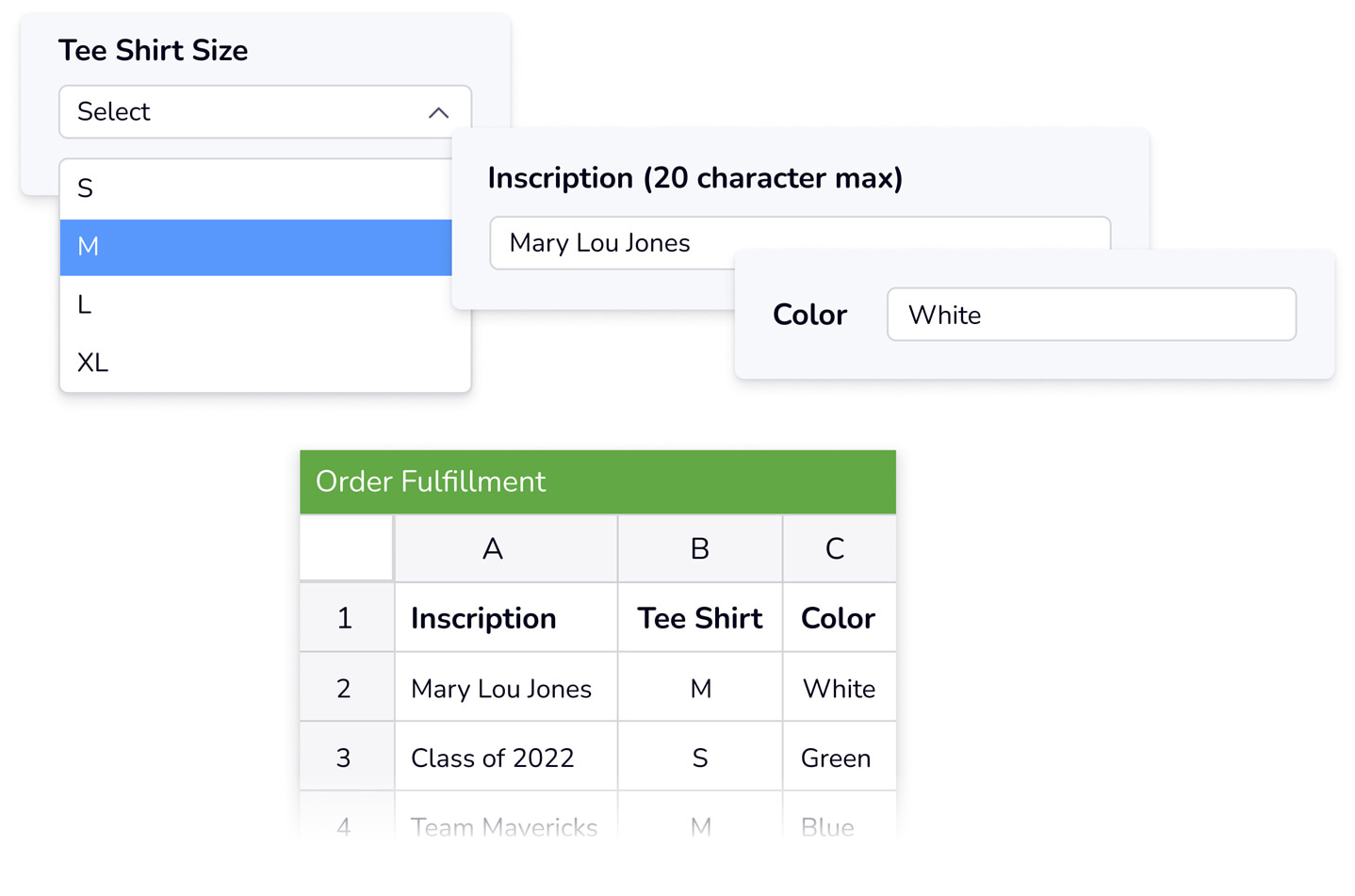 Get the data you need
Collect any information you need, per item. With custom fields, you can get additional clarification on special instructions. All responses are saved and able to be reported on within your store report, as well as mapped and available to view from their profile in your Flipcause Activity Tracker, along with all other questions they've ever responded to!
Want to sell items on Flipcause?
Add-on donations, purchases, anything
Industry-low processing cost
By offering your supporters the option to cover the fee, you can expect an average transaction rate of 1%, and have the peace of mind that you'll never go above 1.5%. Plus, your funds are available to you immediately. Unlike many others, we don't make you wait for a payout.
Don't miss a thing
All purchase activities are logged to your Centralized Activity Tracker on Flipcause, where they are stored together with your other integrated tools and engagements using Flipcause, providing an at-a-glance holistic record of supporter history. Never miss an opportunity to tailor your outreach and engage better with your constituents now that you have all records in one place.
Sound like a lot? Let us build it for you
Technology should empower, not overpower. That's why in addition to easy-to-use customizable features, at Flipcause you also have a Success Team and Concierge Services to do it all for you. Anything you want to build on Flipcause, just delegate it to us.
ONLINE STORE Features
Save on processing costs by selling your merch via Flipcause
Industry-low processing cost
Funds available immediately
Integrate into your website
Refined tax deductibility
Shipping per item + capped shipping per order
Add on donations, registrations, volunteers, sponsorship with the cart feature
"We are able to use Flipcause for all of our financial backend needs. Campaigns can be tailored to use peer-to-peer fundraising, event ticket sales, merchandise sales, and volunteer management. The platform is also donor friendly and gives the donor the option to cover all fees so that more funds come to us. They will also design individual campaigns for us - this is HUGE for a small staff of two. "
Debbie J., Assistant Director
Florence, SC
Customer since October, 2016