Flipcause Features
Everything you need, in one place
Flipcause tools come together to give you the most flexible payment processing and fundraising options from your most basic needs to your most creative ideas. Use one tool at a time, or use in combination to create sophisticated fundraising campaigns.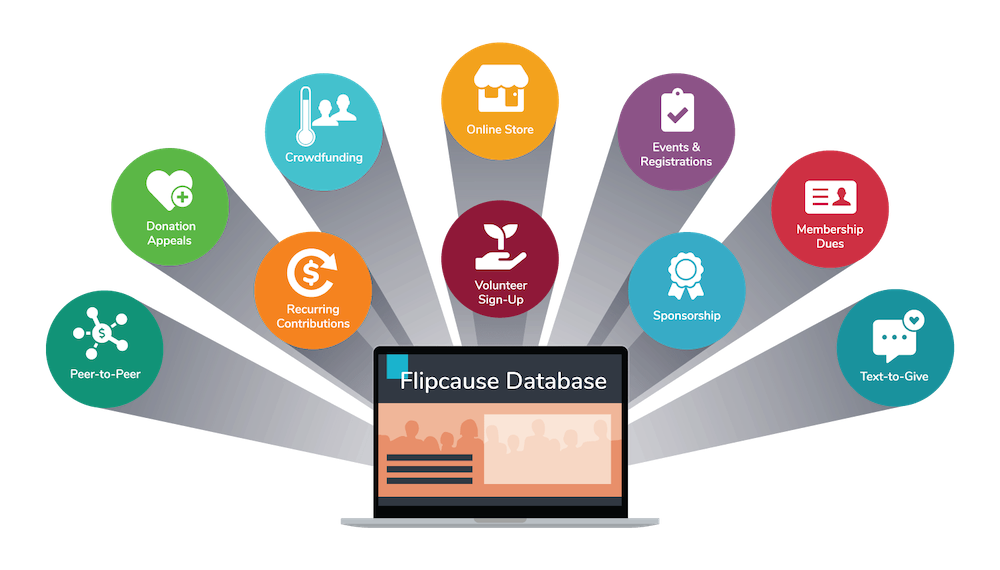 The power of innately integrated
All data and funds come together into a single fundraising dashboard. No more spreadsheets, no more disjointed accounting or donor outreach.
We're just a phone call or email away to answer questions or even build your fundraisers for you.
We'll transition your website to a modern and responsive platform for free, and keep it updated for you.
Run your organization like the pros at a fraction of the cost.
"This software has been a lifesaver as far as increasing our engagement as an organization. As a small organization, having the ability to fundraise, capture donor information, create student registration forms AND have a website created has saved me countless hours and has freed me up to actually do the work necessary to our foundation."
Danny H., Founder/CEO
Newburgh, NY
Customer since August 2021
"Affordable, customizable, low hassle. Being able to customize for programs, donations, fundraisers, and volunteers makes this a really great platform. Flipcause saves us money, makes it easy to set up payment systems and track donations. They have always been prompt with customer service, and have even made improvements and modifications to the program at my request."
Peter M., Executive Director
Portland, OR
Customer since October 2017